I'll be the first to tell you that I'm lazy and want everything easy.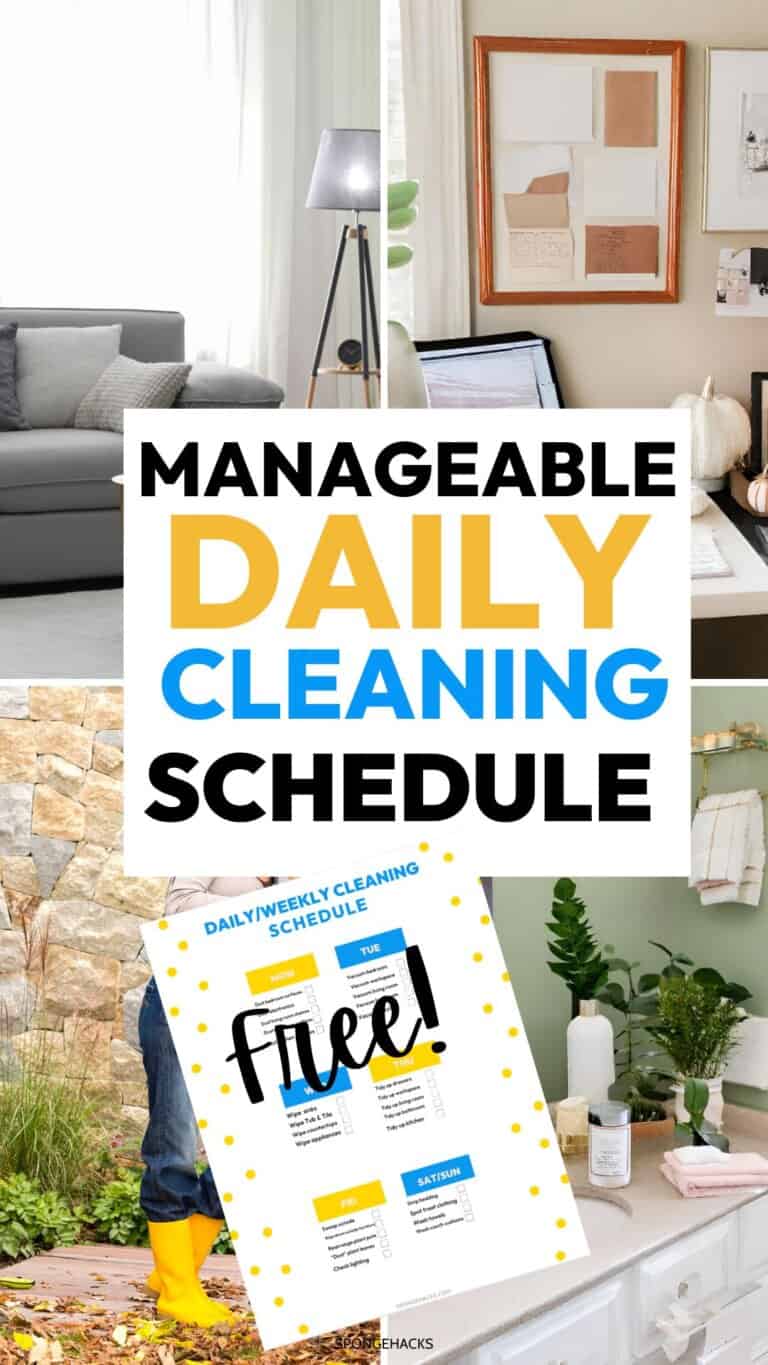 And that means having a weekly cleaning schedule that even me – a lazy person – will ACTUALLY do.
Even if I do it bare minimum, if my house looks presentable and clean, I'm all in.
Are you the same?
Whether you're a busy working mom, stay at home mom, or just doing it solo in your first apartment, you want something you can do – an easy weekly cleaning schedule.
Well, I got you!
I'm going to share my real-life cleaning routine I do for my home. It was the same when I lived in my apartment too!
Plus, I'll share a weekly cleaning schedule template – free for you!
So grab your drink of choice (wine counts), and let's dive into a doable weekly cleaning schedule. Because while our spaces might be compact, our cleaning game can be mighty.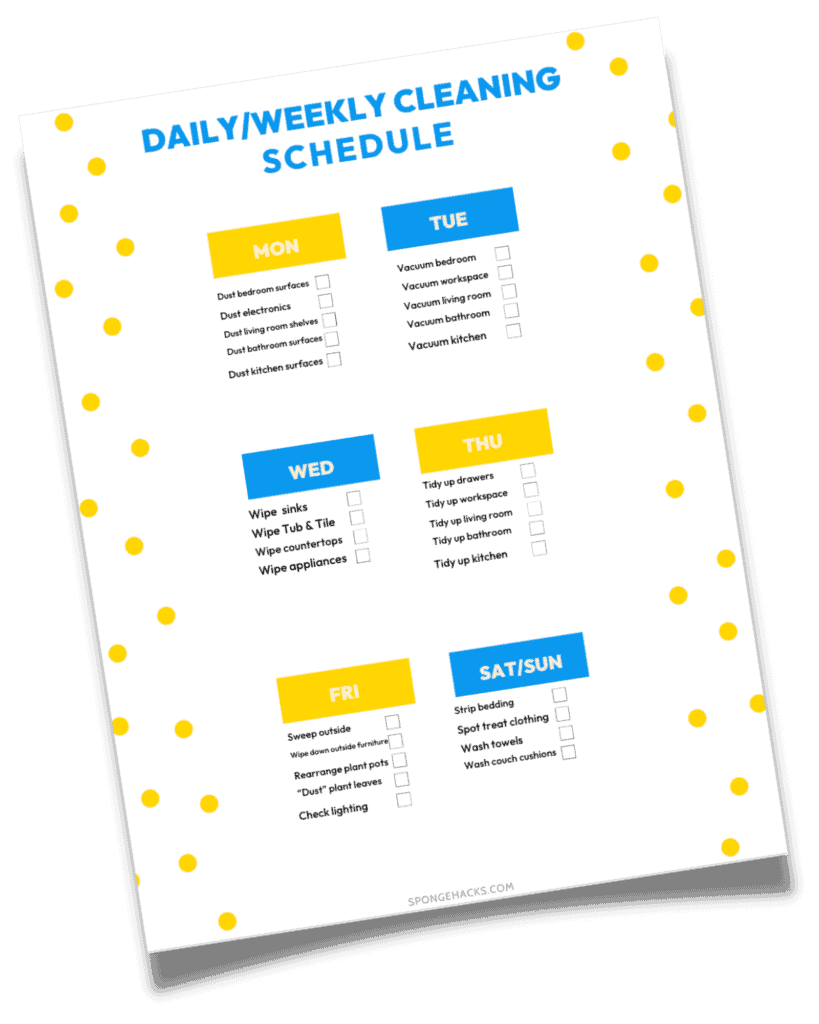 Daily Weekly Monthly Cleaning Schedule
When it comes to sprucing up our home, there's no one-size-fits-all approach.
I've realized that there are two ways you can tackle a cleaning schedule for your home:
The Room-a-Day Route: The idea is simple – dedicate each day to a specific room. Monday could be for the living room, Tuesday for the bedroom, and so on. By week's end, your entire space has had its moment in the cleaning spotlight, and this means you're not overwhelmed with everything that needs to get done. It's a systematic cleaning schedule, and there's a neat sense of completion each day.
Mastering One Skill Daily: This method is about honing in on a type of cleaning, rather than a location. Think dusting on Monday, vacuuming on Tuesday, scrubbing surfaces Wednesday… you get the gist. The beauty of this approach? You get really good, really fast. And your whole space benefits daily, albeit in a different way.
So, which way is the best weekly cleaning schedule?
Well, I've found doing one type of cleaning each day the best approach for me.
I feel having to clean an entire room like the bathroom get's overwhelming.
I'd rather focus on vacuuming the floors and then be done with cleaning for the day! Yay! Fast and doable.
Plus you can split up your chores to do morning and evening times! Win-Win!
So, let's focus on this way of cleaning.
Monday Weekly Cleaning Schedule for Home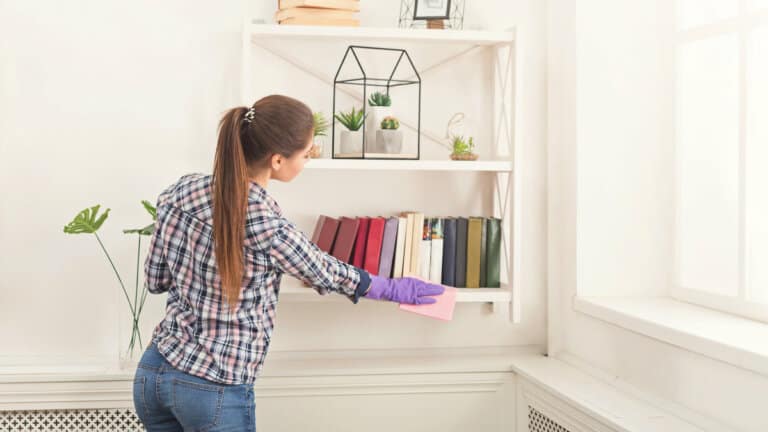 Instead of running around like headless chickens, tackling every room and corner, what if Mondays became synonymous with one specific task?
For Mondays I do all the dusting – turning the most mundane of tasks into our weekly ritual.
It's easy to think of just one single chore to do. So here's how to tackle it during the day so that it takes no more than a few minutes at a time.
Of course, every day you should do at least one load of laundry, especially if you have a family. For those solos living in your first apartment, you might be able to get away with every other day.
Morning:
Surface Swipe: Start with your bedroom surfaces. From your nightstands to your dressers, let's give those surfaces the smooth, dust-free feel they deserve.
Electronics: Dust loves screens and keyboards. Give your devices a gentle wipe down. You'll thank me when you're not squinting through a layer of gray
Living Area: Now to the living room. From bookshelves to coffee tables, let's ensure every space shines dust-free. Put on your favorite track and make a dance out of it!
Evening:
Bathroom: Yes, even our bathrooms need a little dust attention. Wipe down shelves, back of the toilet, and any other surfaces craving a dust-free existence.
Kitchen: Quickly go over your counters, top of the fridge, and even those open shelves. Because who said kitchens should miss out on the dusting fun?
Plan & Praise: Take a moment to admire your handiwork and set intentions for the next day. Maybe even prepare your cleaning tool for Tuesday's cleaning schedule!
By dedicating Monday to only doing the dusting, we make sure that no nook or cranny gets left behind.
Tuesday Weekly House Cleaning Schedule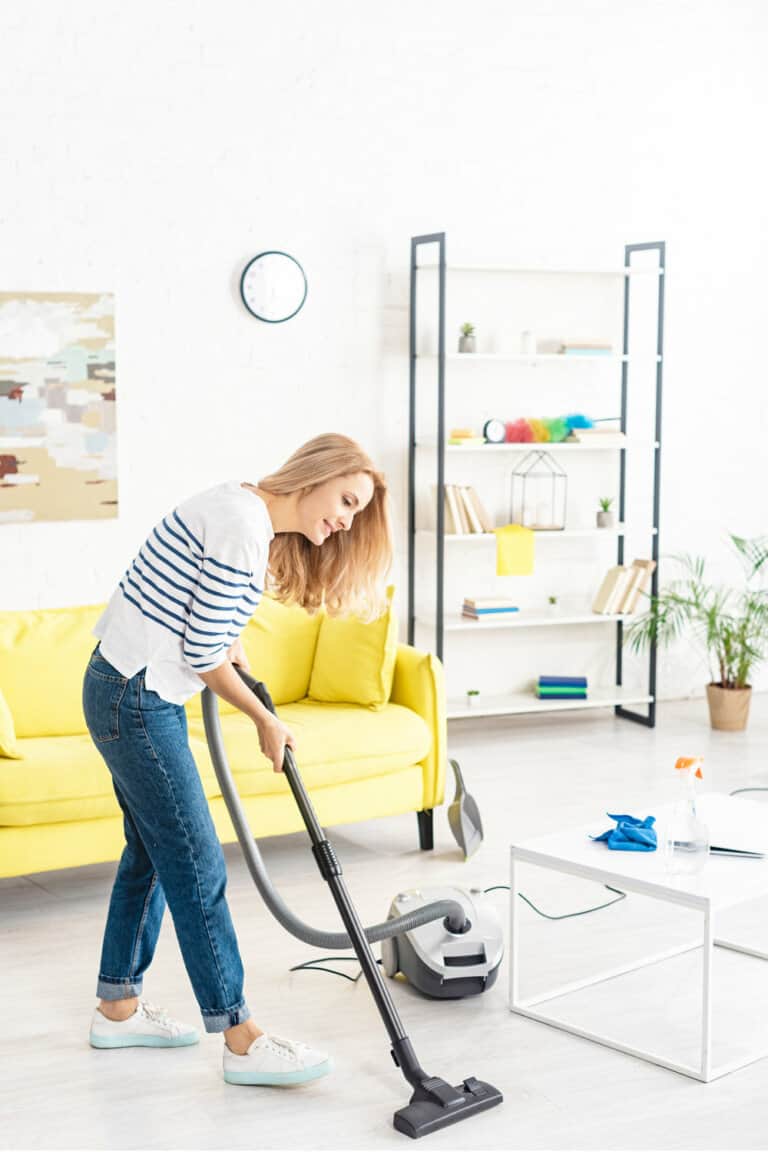 Tuesday is about to get a buzzing makeover. No, it's not the sound of your alarm clock.
Welcome to Vacuum Tuesday – where our floors are about to get the VIP treatment!
Morning:
Bedroom: Start your day right by giving your bedroom floors a thorough vacuuming. From under the bed to around your nightstand, let's ensure the carpet or wooden floor is fresh and foot-friendly.
Workspace: If you've got a home office or desk area, run the vacuum around to make sure no stray crumbs or dust bunnies linger.
Living Room: Time for the living room to shine. Vacuum under the sofa, around the coffee table, and don't forget those sneaky corners.
Evening:
Bathroom: Yes, even our bathrooms can benefit from a little vacuum love. Especially around cabinets and behind the door.
Kitchen: Even if it's mainly tiled or wooden, a quick vacuum ensures those hidden crumbs and specks are gone in a jiffy.
Recap & Ready: Admire the clean tracks your vacuum has left behind. Empty its contents and set it aside, ready for next week's session.
Dedicating Tuesday to vacuuming not only gives my space a clean feel but also lays the groundwork (pun intended) for the rest of my week's tasks.
Wednesday House Cleaning Schedule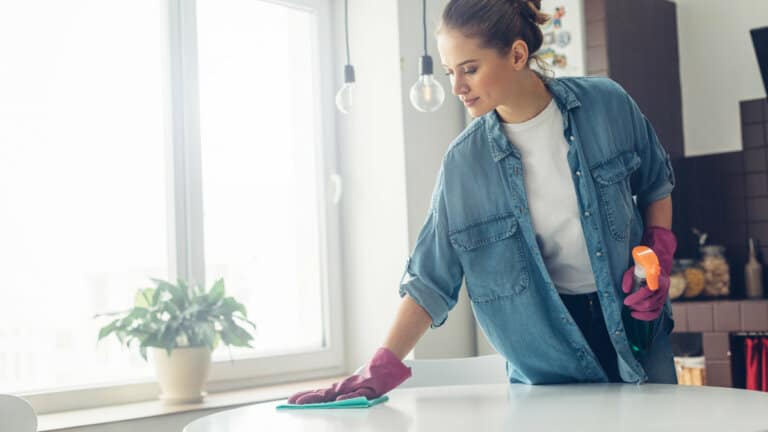 The middle of the week and just the day to add a touch of sparkle where it counts most.
Roll up those sleeves and fetch your favorite cloth because today, we're christening it Wipe-Down.
Morning Bathroom:
Sink Shine: Begin by giving your bathroom sink and faucet a gleaming wipe-down. Soap splatters and toothpaste specks, begone!
Tub & Tile: Next, address the bathtub/shower area. Wipe down tiles, shower screens, and any ledges. A few swipes and you'll see them gleaming back at you.
Countertop Clarity: Let's tackle those kitchen counters. Crumbs, spills, and smudges don't stand a chance. Wipe from one end to the other, ensuring every inch shines.
Evening Touch-Ups:
Appliances: Give your oven, microwave, fridge, and other appliances a front-facing wipe. Their exteriors deserve to be fingerprint and smudge-free!
Bathroom Backtrack: A quick revisit to ensure no spots were missed earlier. Maybe give that mirror a streak-free wipe, so it's crystal clear.
Kitchen Once-Over: Before bedtime, do a final pass over the kitchen, especially the stove area. It's amazing what you might've missed during your earlier cleaning stint.
Ending our Wednesday with sparkling kitchen surfaces and a bathroom that shines not only lifts the mood but sets a pristine tone for the remainder of the week.
Thursday Weekly Cleaning Schedule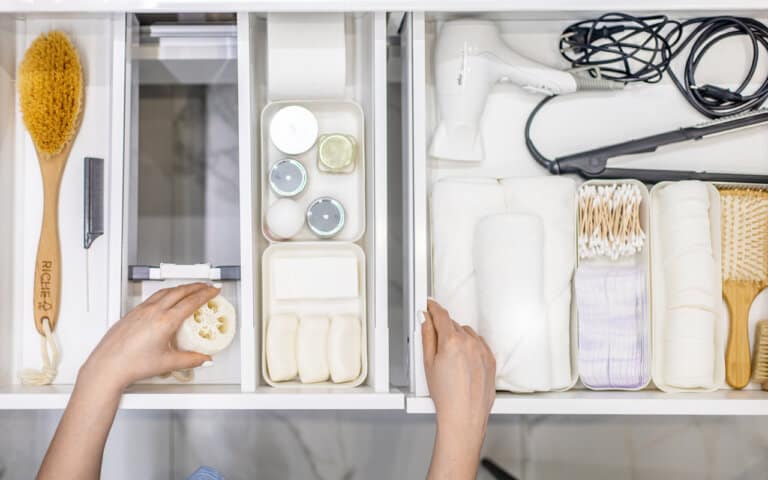 Ever notice how Thursday doesn't get as much attention?
It's not the start of the week nor the midweek, but in our cleaning universe, it's about to get a starring role: Tidy-Up Thursday – where we're all about sorting and organizing!
Morning:
Drawers: Begin with your bedroom drawers. Let's sort those socks, declutter the jewelry, and give those t-shirts a Marie Kondo-style fold.
Desk: If you're working from home, give your desk a decluttering overhaul. Sort through paperwork, tidy up cords, and create a workspace worthy of productivity.
Living Room: Time to tackle those remotes, magazines, and miscellaneous items. Everything gets a designated spot, even if it's the "I'll-deal-with-you-later" basket.
Evening:
Bathroom: Sort your toiletries, declutter expired products, and maybe even realign your towels in a neat stack or roll.
Kitchen: Reorganize your pantry items, check the expiry dates, and give your kitchenware a thoughtful rearrangement.
Reflect & Reset: Take a moment to appreciate the order you've brought into your space. Set intentions and perhaps layout any tools or boxes you'll need for Wednesday's cleaning journey.
Friday Daily Cleaning Schedule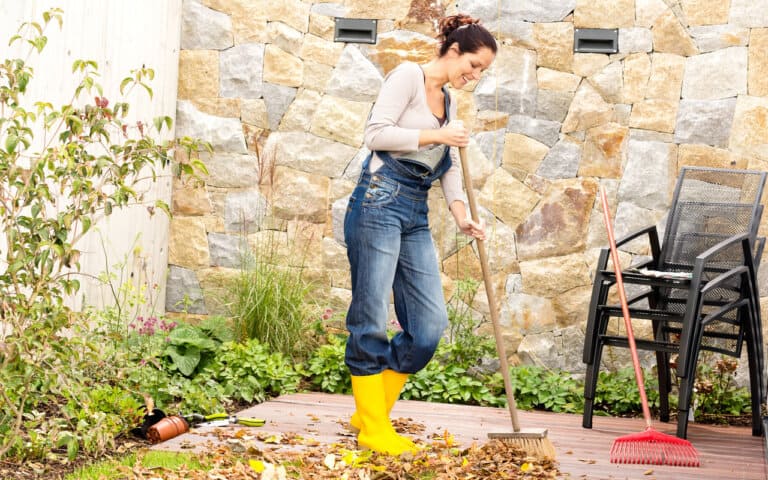 As we edge closer to the weekend, let's direct our attention to a space we often overlook during our weekday hustle: the great outdoors (or at least the small outdoors that belongs to our apartment).
Morning Balcony:
Sweep: Begin with a good sweep of your balcony or patio floor. Whether it's autumn leaves or random debris, let's get it cleared.
Wipe Furniture: Wipe down outdoor furniture. You can wipe your tiny table or a couple of chairs as a quick wipe can make them inviting again.
Plants: If you have plants, give their leaves a gentle dusting or a soft shower to rid them of grime and let them breathe.
Evening Exterior Evaluation:
Lighting: Check any outdoor lights, lanterns, or fairy lights. Replace any that are flickering or out. They set the mood for those cozy evening sit-outs.
Plant Pots: Realign your plant pots, ensure they're draining well, and maybe even consider rotating them so each side gets its fair share of sunlight.
Relax & Revel: Take a moment to enjoy your refreshed outdoor space. Maybe with a drink in hand, bask in the sunset, and anticipate the serene weekends ahead.
With the outdoor spaces, we set the tone for weekend relaxation and ensure that every inch of our living space, inside and out, is weekend-ready.
Saturday House Cleaning Schedule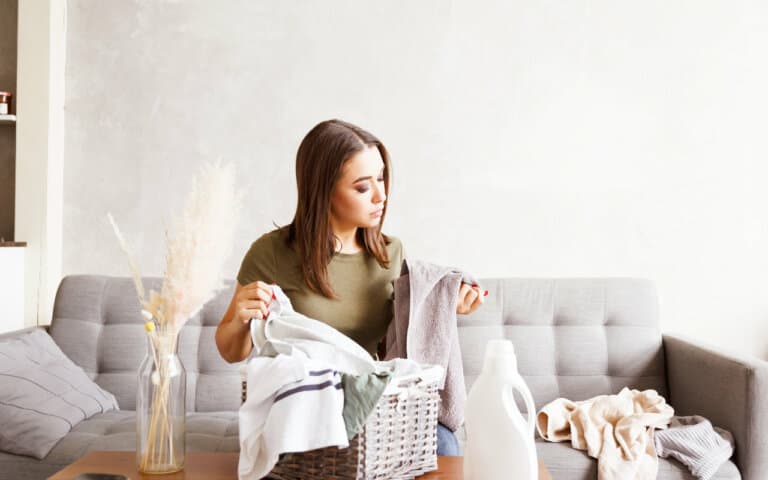 Saturday is no longer just about weekend brunches and binge-watching. Let's add a spin (pun intended) to our day with more laundry with this easy weekly cleaning schedule.
Oh yeah!
While I tackle a load a day doing laundry, for Saturday I focus more on bigger laundry projects.
I will do the following:
Strip bedding
Spot treat clothing
Wash towels
Wash couch cushions
By making Saturday my laundry day, I make sure to have a fresh start to the week with clean clothes and linens. Plus, there's a unique satisfaction in conquering the laundry beast.
Sunday Easy Cleaning Schedule
Guess what?
Sunday is rest day!
There's no need to clean on this day. Take the time to enjoy a clean home!
Monthly Cleaning Schedule (Big Task to Do)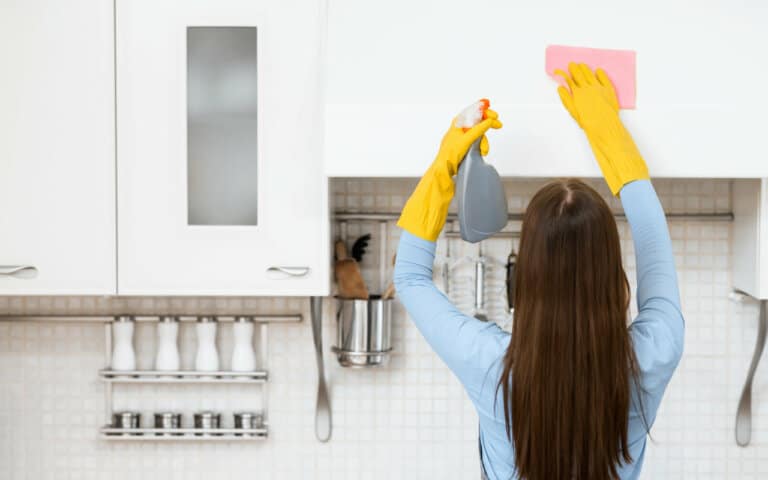 So, I've shared my daily and weekly cleaning routine but now let's look at my monthly cleaning schedule. Think of it as the grand performance that follows our daily rehearsals and weekly shows.
Less frequent, yes, but oh-so pivotal in keeping our living spaces sparkling and spiffy!
While daily chores keep the chaos at bay and weekly tasks ensure a deeper clean, our monthly cleaning tasks target areas that, if left unchecked, might just plot a home takeover (I'm looking at you, neglected oven and dusty blinds).
This is where we elevate our cleaning game, introducing finesse, and diving deep.
Here are the monthly cleaning tasks to tackle each month.
Deep clean sheets
Dust blinds
Wash windows
Wash curtains
Vacuum vents (and dryer)
Organize wires
Clean out and wash fridge
Polish appliances
Declutter paperwork
Your Daily, Weekly, Monthly Cleaning Schedule
There ya go!
Make sure to grab the free printable so you can get started with your cleaning schedule!
Please follow me on Pinterest for more cleaning, organizing and home decor tips!