Have you walked down the aisle of household cleaning products and wondered: what's the difference between Fabuloso vs Pine-Sol? And which one should I buy?!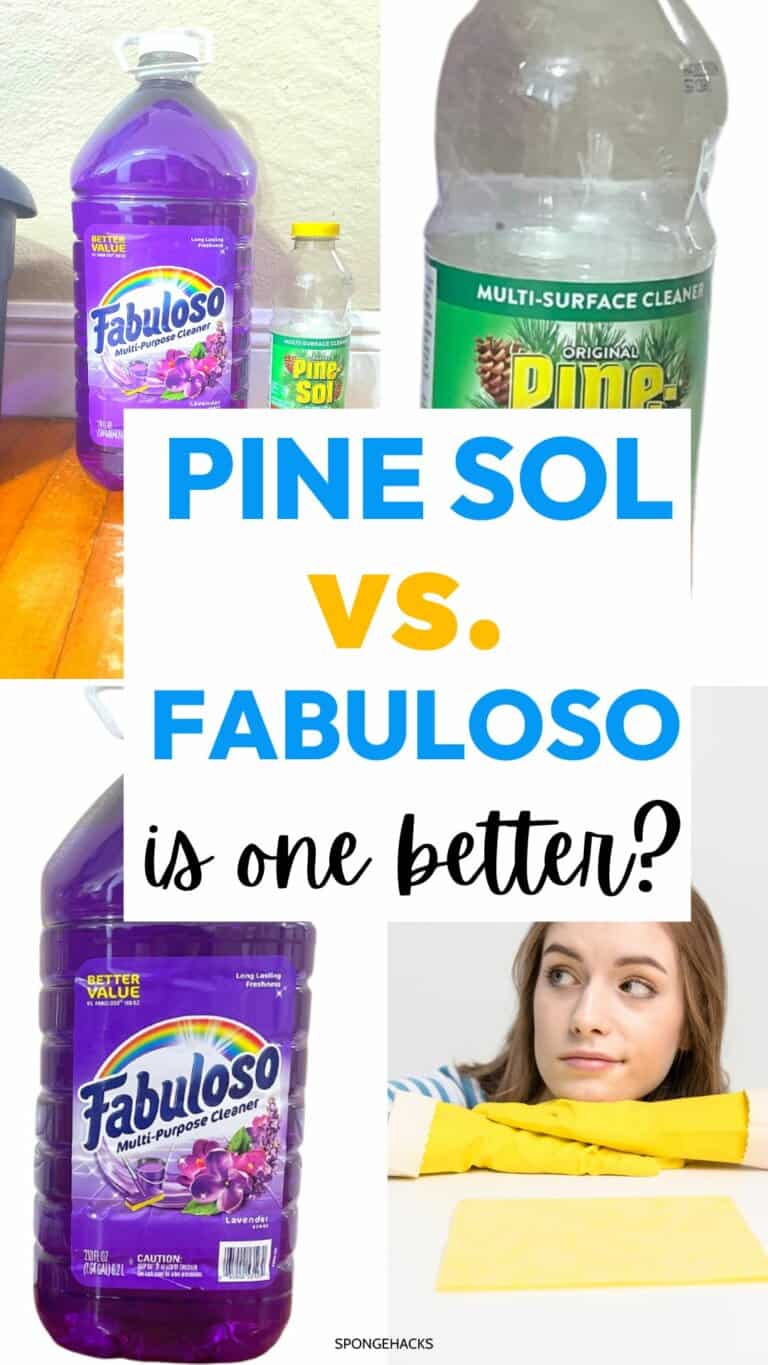 Fabuloso vs Pine Sol…. the ultimate battle of the floor cleaners!
Two of the most commonly bought household floor cleaning products and I actually wonder which one is actually best put up to the task of disinfecting.
Luckily, my curiosity has led me to put together this "fabuloso" post and I think we've hit the nail on the head.
I mean, both cleaners are relatively cheap, have some amazing scents and are highly effective on a wide range of surfaces.
So which one is actually better?
We're going to go over the differences between the two products individually then decide which is truly the best option out there.
So let's get right into it!!
Fabuloso Cleaner
You're probably familiar with seeing this distinguishable purple floor cleaner at your local grocery store.
Or maybe even noticed its heightened popularity on TikTok.
Fabuloso cleaner is best known for its unique variety of scents, ranging from fresh lavender to lemon to "ocean paradise."
It's a multi-surface disinfectant, meaning that it can be used on many different surfaces, including wood and fabrics.
OMG, which is crazy! They aren't kidding when they say it's 'multi-surface,' LOL.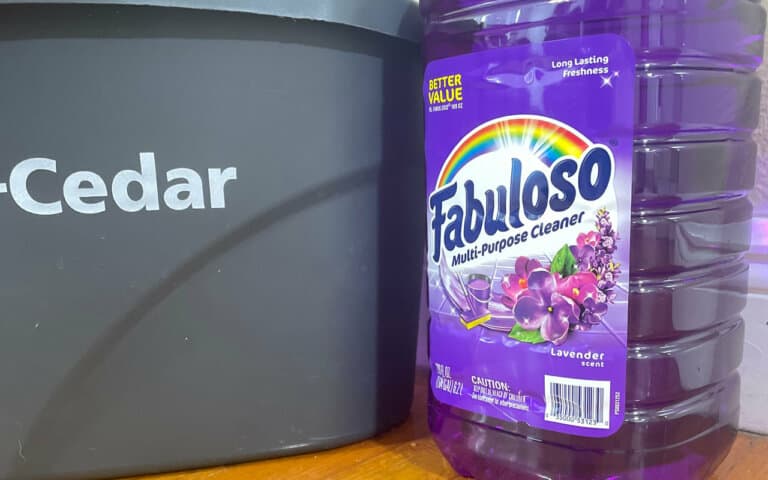 They offer a wide range of products: 9 regular Fabuloso, 3 Fabuloso Complete products and 2 different types of scented disinfecting wipes.
Which is nice if you like to have a variety of products and scents to switch around with every once in a while.
'Kay, let's look at some of their products, shall we?
Fabuloso Lavender Multi-Purpose Household Floor Cleaner
You probably recognize this product by its distinctive purple coloring.
The smell of this Fabuloso product is one-of-a-kind and this floor cleaner doesn't just clean thoroughly, it also leaves behind long-lasting refreshness.
It doesn't leave residue or streaks, so you can be sure that it will work perfectly for most hard surfaces, including stone, hardwood, porcelain tiles and linoleum.
Hey you! Yes, you with the beautiful smile 🙂 I've got this "fabuloso" post of 11 Mind-Blowing Fabuolos Hacks that actually work! Check it out here!
Fabuloso Professional All-Purpose Cleaner and Degreaser
This Fabuloso degreaser can be used on multiple different surfaces and aside from being a degreaser, it is also a deodorizer, which means that it leaves behind a long-lasting fragrance of lemon and citrus.
Fabuloso Complete Travel Disinfecting Wipes
Now you can take your favorite Fabuloso lavender scent on the go!
The Fabuloso Disinfecting Wipes can be used either at home or while you're traveling as they are conveniently sized to fit in travel bags AND each packet is able to be resealed to ensure the wipes don't dry out.
Keep in mind, these are just some Fabuloso products from a wide range of options.
It'd be a great idea for you to first get a better understanding of what it is you need to accomplish (i.e. if you're simply looking for a floor cleaner OR maybe wanting to tackle tougher projects like degreasing your stovetop) and then explore the different Fabuloso products available.
And feel free to browse their variety of different scents!!!
Pinesol Cleaner
Pine-Sol. It's hard having a conversation revolving around well-loved, effective floor cleaners WITHOUT mentioning Pine-Sol.
Personally, I looooooooove this product. And with good reason.
Pine-Sol is a multi-surface disinfectant.
This means that it not only fights through dirt, grease and grime, it does so on a multitude of surfaces both indoors and outdoors, including appliances, outdoor furniture, and can even be used to freshen laundry!!
Since this product is THAT powerful, it's recommended that you follow the instructions on the back to slightly dilute it, so that your product can last you 4 times as much!!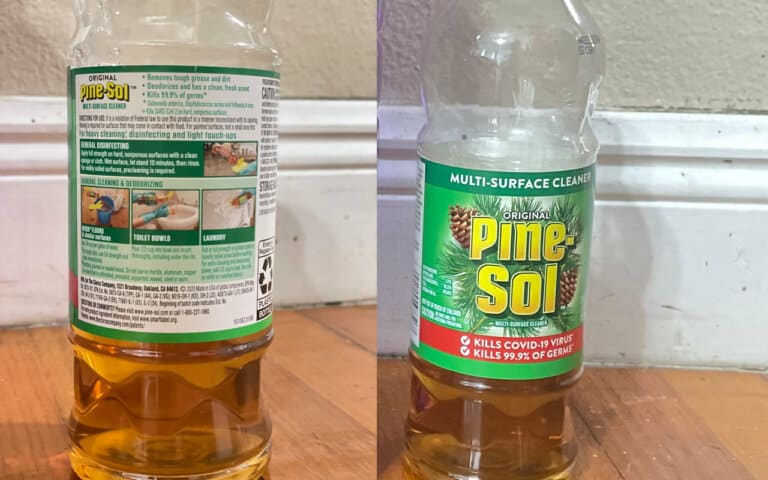 This is because it is composed of a highly concentrated formula, allowing you to get more of the effectiveness and fresh smell with using less.
Pine-Sol products can be categorized into two general groups: multi-surface cleaners and disinfectants.
Pine-Sol Disinfectants
The only true disinfecting product from Pine-Sol, that kills 99.9% of germs, is the Pine-Sol Original.
Pssst… we're going to talk a little bit about the specific ingredients both in Pine-Sol and Fabuloso disinfecting products later on in the post.
According to this article from Yahoo, the U.S. Environmental Protection Agency (EPA) has added Pine-Sol Original to the list of approved cleaning products that specifically kill SARS-CoV-2, the virus that leads to a COVID-19 diagnosis.
It states, "[T]he newly approved Pine-Sol disinfectant needs to be applied directly onto hard, non-porous surfaces to kill all germs — and these surfaces need to stay wet with the cleaner for at least 10 minutes."
Pine-Sol Multi-Surface Cleaners
Pine-Sol currently carries multi-surface cleaners in 3 different scents. They have lavender, lemon, and sparkling wave.
Fabuloso Vs Pine Sol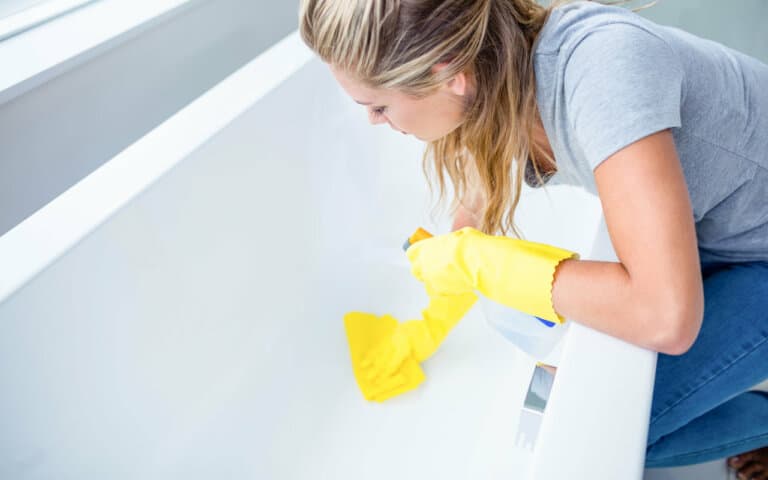 So, by now, you may be wondering…
Is Fabuloso the best disinfectant?
Or, is Pine-Sol the best disinfectant?
In this battle of Fabuloso vs. Pine-Sol, we're going to directly compare the two.
I must note: Not all Fabuloso and Pine-Sol products are disinfectants.
That's right… Although all of the products in their product lines work great for cleaning a variety of surfaces, not all of them disinfect.
In fact, Fabuloso disinfecting wipes and Pine-Sol Original are the only two products from each of these brands that are TRUE disinfectants.
Let's take a look at the ingredients in each of them.
Ingredients in Fabuloso Disinfecting Wipes
Fabuloso Disinfecting Wipes are composed of chlorine, in various forms such as demethyle benzyle sodiumchloride, Octyl decyl dimethyl ammonium chloride, Dioctyl dimethyl ammonium chloride, Didecyl dimethyl ammonium chloride. This makes this ingredient the antimicrobial component that stops the growth of bacteria.
They can only be used on hard, non-porous surfaces.
Other ingredients in Fabuloso Disinfecting Wipes are water and fragrance.
Ingredients in Pine-Sol Original
Pine-Sol Original is the only product from Pine-Sol that truly disinfects.
The active ingredient in this disinfectant is glycolic acid, which is the antibacterial component.
Other ingredients in Pine-Sol Original include water, fragrances, cleaning agents such as alcohol ethoxylates for its grease-cutting capabilities, caramel for coloring, defoamers, preservatives, and xanthan gum.
Amazon Reviews
Fabuloso Disinfecting Wipes: 4.7 out of 5 stars
Pine-Sol Original: 4.8 out of 5 starts
Both products rate fairly close together, averaging over 4.5 stars out of 5. It is truly a preference as some prefer the lavender fragrance and others very much like the distinct smell of Pine-Sol Original.
How Well Do They Disinfect?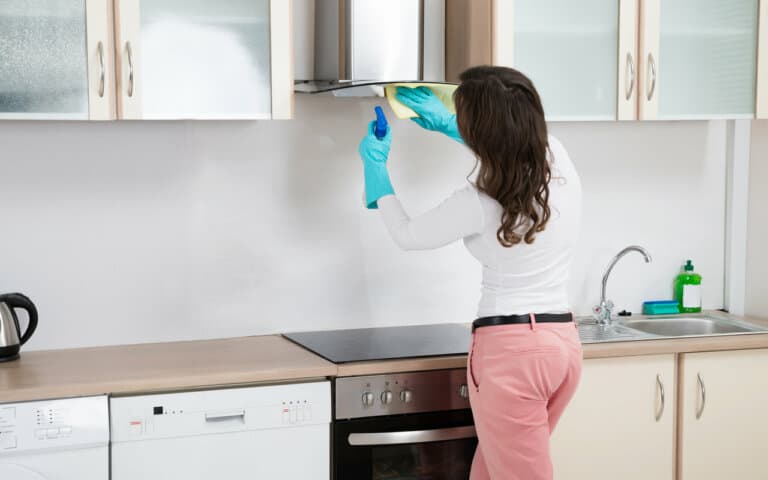 Both Fabuloso Disinfecting Wipes and Pine-Sol Original are proven to kill 99.9% of bacteria and viruses, including the virus that causes COVID-19.
FAQs
'Kay, so we've gone over some info on both Fabuloso and Pine-Sol products.
BUT… you've probably still got some questions regarding them.
Here's a list of answers to some of the most commonly asked questions about each.
1. Can you mix Pine-Sol and bleach?
Answer: Honestly, why would you Pine-Sol Original is very effective in killing a variety of bacteria and viruses, even mold. Either way, you should NOT be mixing Pine-Sol and bleach because the mixture produces chlorine gas, which can be extremely harmful and even toxic.
2. Can you mix Fabuloso and bleach?
Answer: Similar to what happens when you mix Pine-Sol and bleach, mixing Fabuloso and bleach will also produce a very toxic gas, which can be severely detrimental to one's health if one were to be exposed to it.
So, again, DO NOT mix Fabuloso and bleach.
Maybe just don't mix anything with bleach. Period. LOL
3. Can you use Pine-Sol on wood floors?
Answer: Pine-Sol products can be used on a multitude of surfaces when used properly according to package instructions. Yes, Pine-Sol has instructions on how to use the product.
Because of the very nature of wood floors, the more dry your mopping is, the better.
Wood floors are prone to discoloration and wear if one doesn't take measures to ensure its care.
To use Pine-Sol, make sure to check the label on the package to know the exact dilution ratio, as different products may advise different measurements.
For Pine-Sol original, you mix ¼ of a cup of Pine-Sol Original to a bucket of about a gallon of water.
4. Can you use Fabuloso on wood floors?
Answer: Because of its neutral pH balance, Fabuloso is safe to use on wood floors and it is especially good at removing dirt, dust, grease, and grime.
** Remember that before you mop your wood floor, regardless of which product you are using, to properly vacuum and sweep to collect as much of the dirty particles as possible. This will help ensure a more thorough, proper clean.
Wrap it Up
As you may have realized from the article, both brands offer some great options when it comes to disinfecting and cleaning your home.
Remember to consider your own personal needs when it comes to choosing a type of product (i.e. whether you need a disinfectant or a multi-surface cleaner) and thoroughly research each one to find the best option to get the job done!
For me, I need a good disinfectant that also smells good and the lavender scent of Pine Sol is perfect for my floors and counters!
I hope this article gave you a bit of insight on each product and gave you enough information to choose one for yourself.